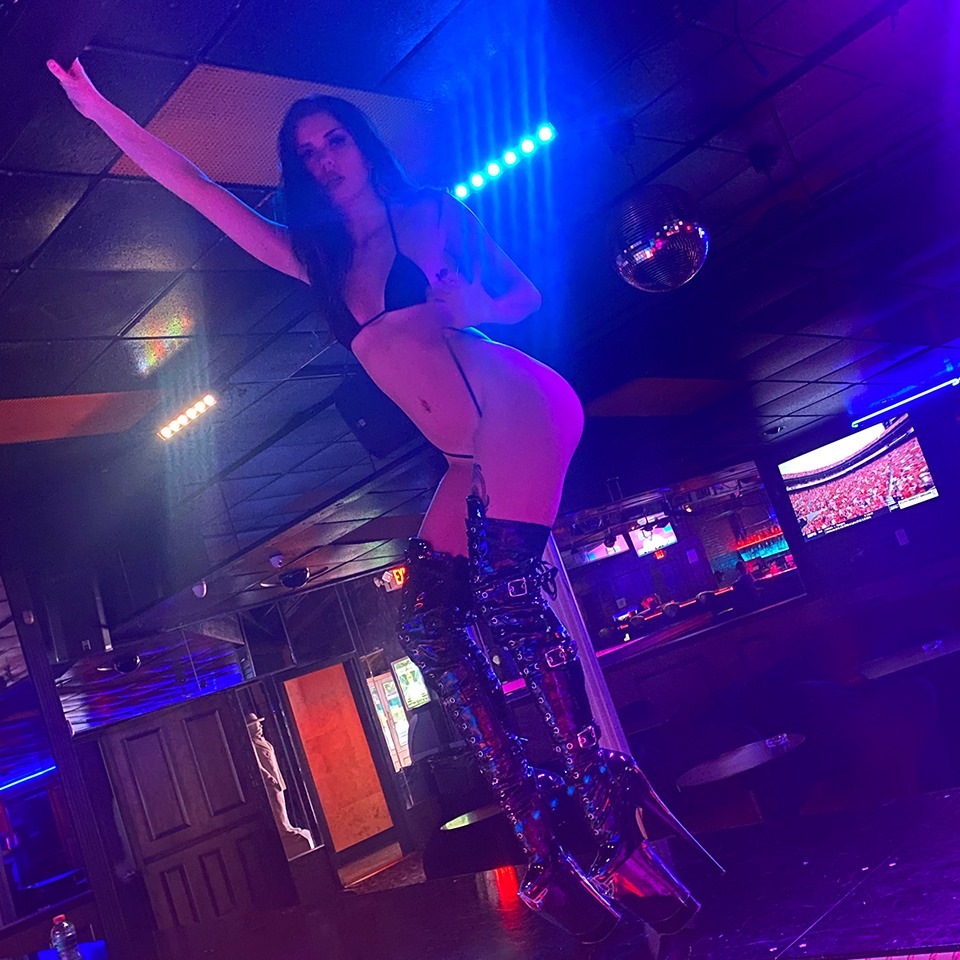 If you haven't been to a strip club before and are unsure of what to wear, read our article for some recommendations. You'll want to fit in with the crowd, and we've got you covered. Following are a few suggestions on what to wear as a man or woman when going to a strip club.
If you intend to attend a strip club, there are some items you should and should not consider wearing. Although these places have no official dress code, many club go-ers choose to dress more sophisticatedly. Here are some tips on what kind of outfit would be suitable at a strip club:
Go for a Casual Look
You'll want to dress the part at a strip club, meaning nothing too casual like shorts and flip flops, but jeans and a nice t-shirt will be great. Sneakers are allowed, but maybe leave the dirty ones at home. Emperors Gentlemen's Club Jacksonville is one of the finest in Jacksonville, so although you can be a bit dressed down, you'll still want to look put together.
Wear Something Smart and Classy
Smart Causal is a good point of reference to stick to. Jeans and a t-shirt are okay but don't be afraid to dress up a bit more and wear a casual button-down with some fresh sneakers. Be confident in what you are wearing!
What Clothes Should You Avoid Wearing to a Strip Club?
Most of the time, your clothing dictates how successful your experience at a strip club will be, so you should understand what garments you should avoid. Typically, it is a good idea to avoid overly easygoing pieces such as t-shirts, shorts, and flip-flops; they give off an appearance that you are too laidback or don't care. Additionally, avoiding wearing too flashy clothing would be wise since it takes focus away from the dancers. Finally, watch out for any clothing with offensive symbols or messages – this can unintentionally anger someone.
What To Wear To A Strip Club As A Woman?
It's all about feeling confident! Be sure not to underdress; you'll probably be best in a pretty dress, skirt, pants, and halter top paired with some stiletto or block heels. The club is usually pretty packed with men and women, so as always, you'll want to dress to impress to go out for a night on the town.
What Should Men Wear To A Strip Club?
Take pride in your appearance! Men can opt for pants or nice jeans with a cool t-shirt or a casual button-down. You don't need to wear a suit and dress shirt, don't be too casual! Just stick to the basics; don't go overboard with accessories or try too hard with bright colors. Focus on appearing stylish yet self-assured, so keep it straightforward, and you'll guarantee a positive outcome.
Experience Jacksonville's Hottest Girls At Emperors Gentlemen's Club Jacksonville
Emperors Gentlemen's Club Jacksonville is the hottest club in Jacksonville, FL. Our bottle club and bottle rooms offer nothing but class with a VIP package for every party, irrespective of size and type. The presence of gorgeous dancers on and off the stage fulfills every visitor's fantasies. In addition, their stunning choreographed dance moves make each guest a unique experience.
Our 5-star dining offers top-notch steak like a 14 oz Ribeye that enhances your VIP experience like no other. Your bachelor or bachelorette parties cannot be complete without visiting our champagne room.

If you want to spend your night in Jacksonville's hottest strip club, visit our website to learn more about VIP packages today or Contact Us Here!