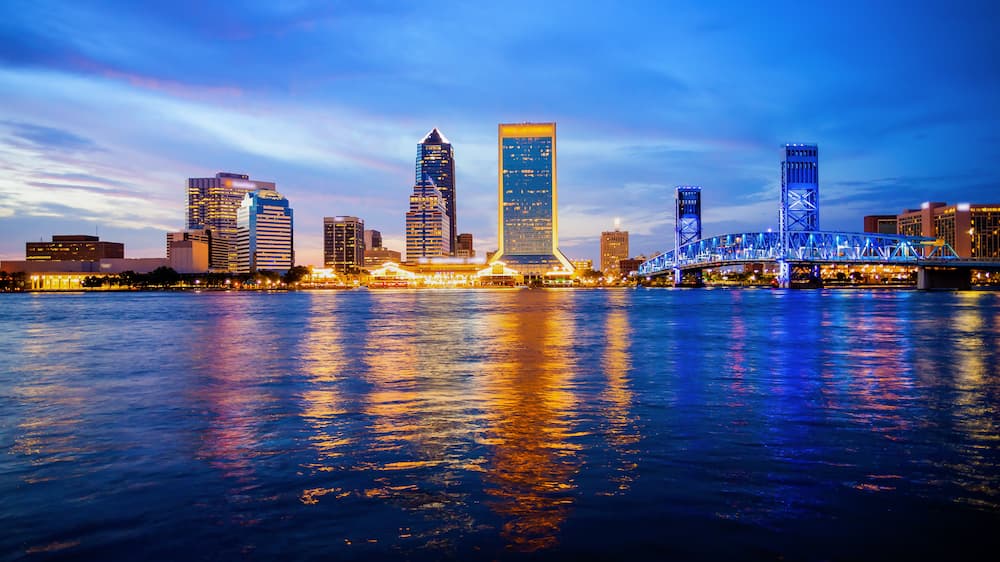 Get ready to visit the sunny coastline of Jacksonville, FL, where the beach is cozy, the cuisine is exquisite and you can get VIP treatment at places like Emperor's Gentlemen's Club Jacksonville.
Bursting with sparkle and life, Jax, as the locals call it, is one of the hippest cities in Florida, with unforgettable sceneries. It's no surprise that Jacksonville has much to offer and something for every adult trying to embrace the nature of life and do fun things. There's always something to do in Jacksonville.
Looking for fun activities for adults in Jacksonville? Check a list of our favorite activities to do on a night out. Click here to learn more.
Try a Couple Hands at bestbet
Are you looking for mouth-watering food, ecstatic cocktails, and a competitive setting to have fun in Jacksonville? bestbet is Jacksonville's premier simulcasting, racing, and world-class poker stop-off point. You won't want to miss out!
The simulcast area provides enough ground to wager. At the same time, the gaming floor features the latest poker competitions with One, Two & Three Card Poker, Ultimate Texas Hold 'em, and Pai Gow. There is a variety of foods, including world-class sushi.
This is the exact spot you want to be if you enjoy a competitive atmosphere and tasty eateries.
Satisfy Your Competitive Drive
Speed-lovers, here is a venue where you can have a remarkable speed kick experience. Jacksonville's Autobahn Indoor Speedway. This state-of-the-art attraction in Jacksonville offers indoor go-karting with two Grand Prix-style tracks, pro-karts conference rooms, and F1-inspired electric karts reaching up to the speed of 50 MPH. If you choose to visit the Autobahn Indoor Speedway, be ready for a breathtaking experience like no other in Florida. No reservations or booking. All you have to do is simply walk in and have fun racing.
Get Some Driving In
Do you enjoy golfing? Topgolf Jacksonville is the premier entertainment destination in Jacksonville, FL. This driving-in location is the only amusement experience of its caliber in Jacksonville, offering golfing games for people of all ages and skill levels. You will enjoy climate-controlled hitting bays with big-screen TVs, an outstanding chef-driven menu, and top-shelf refreshments.
Extra Fun Experiences offered at Topgolf
• Summer Academy
• Half-Price Gameplay Every Tuesday
• Topgolf Heroes Program
• Unlimited Play $15 Per Person
• Topgolf Entertainment Group
Exercise Your Good Humor
When was the last time you had a burst of rib-cracking laughter? If you are in the mood for a great laugh in Jacksonville, the Comedy Club of Jacksonville won't thwart you. Comedy Club of Jacksonville features world-class music and comedy accompanied by drinks and food making it one of the best places to visit in Jacksonville.
Jacksonville is top-level if you relish cracking laughter, good humor, and top-tier comedy.
Catch a Game at TIAA Bank Field
Do you fancy headbanging through concerts or roaring crowds during a match? Catching a game at TIAA Bank Field is an almost perfect choice for you. TIAA Bank Field is an enormous stadium and the Jacksonville Jaguars' home. A day at the field is one of the most fun things to do in Jacksonville, with numerous concerts and games being held there.
Get VIP Treatment from Jacksonville's Hottest Girls
Jacksonville Emperors Gentlemen's Club awaits with sexy dancers and seductive women that will sweep you off your feet. Emperors Gentlemen's Club Jacksonville is the most exciting and exotic locale to go for a VIP intimate cabaret club experience in Jacksonville. Our dancers at Jacksonville Emperors Gentlemen's Club are highly experienced and will give a performance like no other for you or your guests.
Available VIP experience packages include:
BRONZE PARTY PACKAGE
• Costs $350
• 1 Premium Bottle
• VIP Table in Bottle Service Area
• Admission up to 5
• Basic Mixers and Set-Ups
SILVER PARTY PACKAGE
• Costs $675
• 2 Premium Bottles
• VIP Table in Bottle Service Area
• Admission up to 10
• Basic Mixers and Set-Ups
GOLD PARTY PACKAGE
• Sells at $975
• 3 Premium Bottles
• 2 VIP Tables in Bottle Service Area
• Admission up to 15
• Basic Mixers and Set-Ups
• Two Buckets of Beer
• 6 Cans of Red Bull
BACHELOR PARTY PACKAGE
• Costs $2,200
• 5 Premium Bottles
• 6 Buckets of Beer
• Free Admission for 35 Guests
• Exclusive Main Stage Dance for the Bachelor w/ 4 Entertainers
• Free Basic Mixers and Set-Ups
• Entire VIP Bottle Service Area Reserved for Your Party
• 4 Appetizer Sampler Plates
• 1 Bucket Red Bull & Bottled Water (6 each)
Experience True VIP Treatment at Emperors Gentlemen's Clubs Jacksonville
Are you in Jacksonville and want to experience the hottest and sexiest ladies? Let's help you release all anxiety and stress with our smokey VIP dancer experience. Suppose you've tried out some games at bestbet or visited TIAA Bank Field before. In that case, you know that a proper VIP treatment at Jacksonville Emperors' Gentlemen's Club can be one of the most exclusive experiences you can enjoy here in Jacksonville.
Contact us ahead and plan for Emperors Gentlemen's Club Jacksonville to host your coming private party. The VIP treatment at Jacksonville Emperors Gentlemen's Club is a mouth-watering and exotic experience you won't forget.
For more information, call Jacksonville Emperors Gentlemen's Club today at 904-739-6966 to speak with the help desk about spicing up your VIP party with high-end dancers and services.
CrackerClips Stock Media / Shutterstock