5 STAR DINING
Taste the Emperors Difference
Emperors Jacksonville is determined to deliver every individual who walks through our door a memorable experience. Not only does that include our sexy women, but our fine dining options as well.
Emperors in Jacksonville, Florida offers the very best in everything from delicious appetizers ranging from mozzarella sticks to quesadillas to our southwest eggrolls. Let's not forget about the absolute best chicken wings you will find anywhere in town. For Inquires Contact us today!
Looking for something hearty? Emperors Jacksonville has the most sensational burgers in the business, as well as mouth-watering steaks from the grill.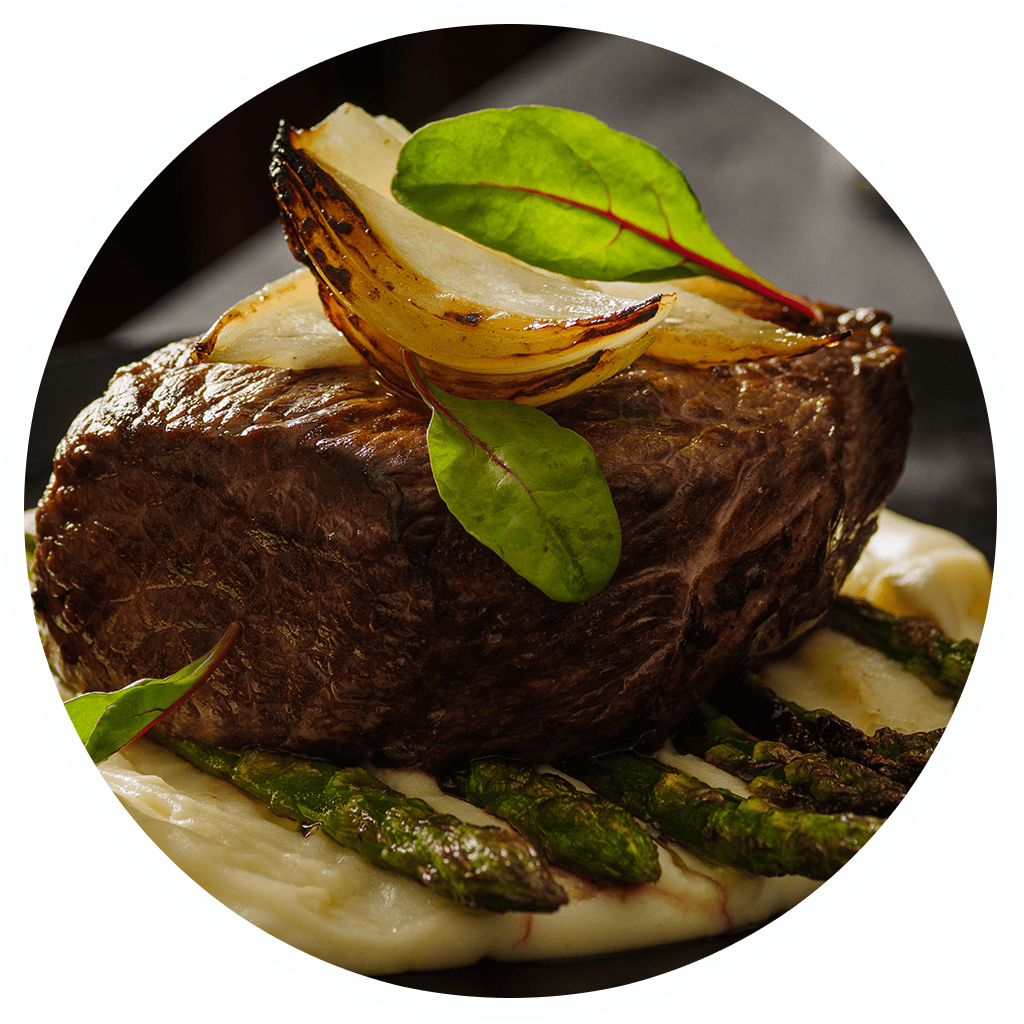 Quesadillas ~ $9.50
The Tex-Mex staple, with cheese. Chicken or Beef.
Mozzarella Cheese Sticks ~ $7.00
Fresh Wisconsin mozzarella cheese coated in our own special Italian breadcrumbs
Southwest Eggrolls ~ $9.00
Crispy flour tortillas, chicken, black beans, corn, jalapeño Jack cheese, red peppers, spinach.
Ultimate Nachos ~ $9.00
White corn tortilla chips are topped with taco-seasoned ground beef, queso blanco, a blend of melted Cheddar cheeses, house-made pico de gallo, fresh jalapeños, chopped cilantro, sour cream and guacamole.
Chips & Salsa ~ $5.00
Corn tostada chips made fresh daily. Served with fresh salsa.
Onion Rings ~ $6.75
Thick-cut onion rings, coated in panko breadcrumbs for a crispy and crunchy bite.
Fried Pickles ~ $7.00
Zesty dill chips hand-breaded and made to order.
Steak Fries ~ $5.00
Thick cut and fried golden brown.
WINGS
Our traditional, bone-in wings, breaded by hand and tossed in your choice of wing sauce. Hot, Mild, Sweet Chile, BBQ, Lemon Pepper, Garlic Buffalo Sauce.
10 – $11.75
20 – $21.75
50 – $49.75
BONELESS WINGS
10 – $9.75
20 – $18.75
BURGERS
All burgers are half pound, Black Angus, served with steak fries.
All American Burger  with any cheese ~ $10.75.
Add bacon, grilled mushrooms, grilled onions, egg, avocado fries ~ $1.00 each.
SANDWICHES
(Served with steak fries)
Chicken Sandwich (grilled, fried, blackened) ~ $9.50
Fish Sandwich (mahi), (grilled, blackened) ~ $10.95
Bacon, Lettuce, Tomato, Cheese ~ $6.50
Chicken or Steak Wrap ~ $8.75
PHILLY CHEESE STEAK ~ $9.50
Customized roll, fresh thin sliced ribeye, provolone, or cheese sauce
(mushrooms, onions, peppers $1.00 extra).
TACOS ~ $7.95
Chicken/Beef/ Fish (Mahi) 2 Tacos.
(Served with chips and salsa)
14 oz Ribeye  ~ $24.99
Served with garlic mashed potatoes and lemon pepper broccoli.
Jumbo Shrimp Platter ~ $18.50
12 fried (served with steak fries). 

Grilled or Blackened Chicken ~ $12.99
Served with Fries

Grilled/Blackened Mahi ~ $12.99
Served with garlic mashed potatoes and sautéed vegetables.

Fish & Chips Platter ~ $9.50
Served with Fries

SIDES AND SALADS
House Salad ~ $6.00
Large House Salad ~ $9.00
Add any toppings or sauce ~ $1.00
Add celery ~ $2.00
Emperors Gentlemen's Club Jacksonville
Sunday  12pm - 2am
Monday  11am - 2am
Tuesday  11am - 2am
Wednesday  11am - 2am
Thursday  11am - 2am
Friday  11am - 2am
Saturday  11am - 2am