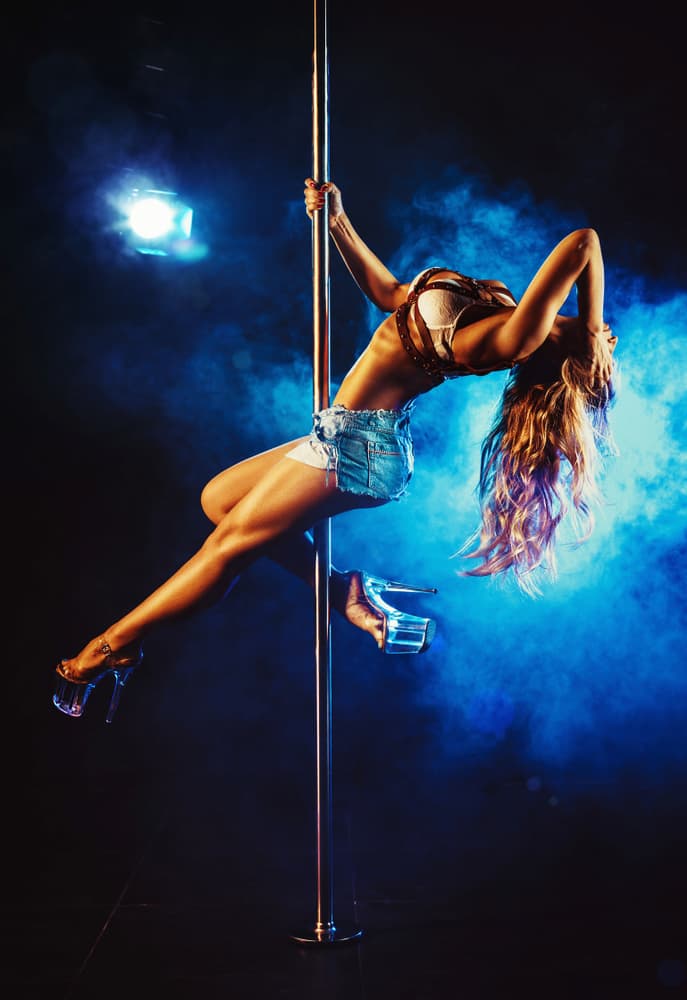 How often have you had to go to a club and end up in a different spot later? You'll find this happens almost every time you wind up in the wrong club. The decision to visit a strip club or gentlemen's club boils down to the club's entertainment, the atmosphere, food and drinks, cost, and the VIP treatment.
Clearly understanding the distinctions between Strip Clubs and Gentlemen's Clubs is fundamental to helping you choose the perfect night experience for you. Although the terms are often used interchangeably, they represent different experiences and locations. Genuinely speaking, it's really hard to go wrong with the perfect gentlemen's club-like Emperors Gentlemen's Club.
Wondering what the difference between Strip Club & Gentlemen's Club is? You are not the only one. Find out their differences by checking this article.
The Entertainment
Although there are plenty of things to enjoy in both Strip Clubs and Gentlemen's Clubs, the general entertainment is critical. While strip clubs have been traditionally popular recently, gentlemen's clubs are ultimately modern, sophisticated, and more exclusive spots offering VIP nightclub experiences. Gentlemen's clubs hold high reputations and remain respectable because of how they are set in an exclusive high-end manner.
Conversely, strip clubs feel more laid-back and casual in terms of rules, the overall vibe, demeanor, and dress code. Beautiful ladies in the strip clubs dress in just-there outfits compared to gentlemen's clubs where the dress code is strict. Women in the strip club are hot and sexy as you would expect. However, in the gentlemen's club, the women there are not only hotter but also classier, more attractive, and more intelligent. Sexy, classy, intelligent women are always a plus. Emperors Gentlemen's Club is here for you to confirm this.
The Atmosphere
Most times, having a good time in either a strip club or gentlemen's club is all about how you feel and the kind of vibe you're yearning for. If strip clubs are your usual go-to places, you are bound to get hypnotized by gentlemen's clubs' glamorous and luxurious atmosphere. Strip clubs are well furnished with quality decor. However, they are likely to save both the purchasing price and maintenance cost. Also, most strip clubs have a rowdy atmosphere, making it hard to enjoy personal one-on-one experiences.
Nevertheless, gentlemen's clubs feature a more intimate one-on-one experience and a comfortable environment to make you feel more relaxed. From the instance you walk into a gentlemen's club such as Emperors Gentlemen's Club Jacksonville, you will instantly recognize the finest finishes that offer an exotic high-end ambiance than any strip club you might have clubbed in. Notably, every time you hop into a club like Emperors Gentlemen's Club, rest assured that you will be treated with the VIP loom you so badly crave.
The Food and Drinks
Usually, food is never a major priority in most strip clubs. If you come across a meal, it's frequently charred fries, slightly warm pizza, and plain chicken wings that you can barely relish. Best-case scenario, you will get room-temperature beverages and music.
On the other hand, gentlemen's clubs are designed to cater to every nightlife craving and experience. For instance, the bar experience in Emperors Gentlemen's Club gives a diverse mix and blend of top-shelf drinks. Emperors Gentlemen's Club houses a 5-star kitchen ready to serve sensational, savory dishes such as T-bone steak, gourmet burgers, and barbecue ribs, among other meals.
Looking for a gentlemen's club where you will be spoiled for meal choices? Feel free to check our menu and visit our 5-star kitchen.
VIP Treatment from Jacksonville's Hottest Girls
If you're interested in experiencing what we mean when we say gentleman's clubs are classy and satisfying, then check out Emperors Gentlemen's Club in Jacksonville. We assure you that strip clubs will be a thing of the past for you after a visit. From nude sexy girls to the club's atmosphere, cuisine, and private rooms, Emperors is the gentlemen's club you desire to visit.
Our girls are the hottest and will give you VIP treatment like no other. Curious? Check out our gallery.
Our present VIP Treatment packages include:
BRONZE PARTY PACKAGE going for $350
SILVER PARTY PACKAGE at $675
GOLD PARTY PACKAGE at $975
BACHELOR PARTY PACKAGE selling at $2,200
Experience True VIP Treatment at Emperors Gentlemen's Clubs Jacksonville
You never have to hop from one club to another looking for the perfect spot for you and your acquaintances. At Emperors Gentlemen's Clubs Jacksonville, you can expect to meet performers of a higher caliber and a spot-on VIP treatment.
What more do you need? A platter of lip-smacking food? Top-shelf drinks? The hottest classy girls? Emperors Gentlemen's Clubs Jacksonville has all these ready and waiting for you.
An experience with us is the best you will have in any gentlemen's club in Florida. Call us today or fill out our contact form to plan for a VIP treatment that will offer you the nightlife experience you badly yearn for.
chaoss / Shutterstock